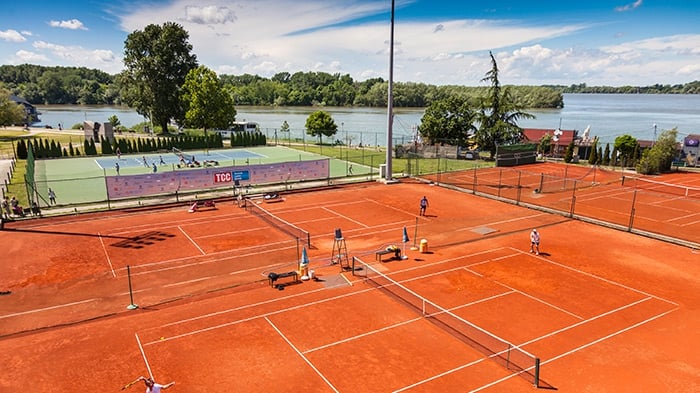 Recreation
Sports
SC OLIMP
Sports and recreation centre Olimp is located at one of the highest points in Belgrade, near the forest of Zvezdara. Today, SC Olimp is one of the most well-established centres for quality recreational sports.
It covers an area of about 50,000m2, consisting of open and closed sports grounds, a pool complex, amphitheatre, administrative buildings with accompanying facilities, green and other surfaces.
The programs implemented by the Olympic Centre include:
Yoga (morning and afternoon terms)
Recreation for older population (noon)
School of sports for children (afternoon terms)
Aerobics (afternoon terms).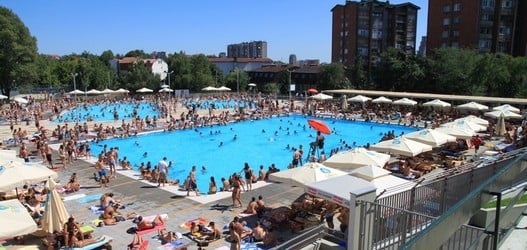 Sport and Recreational-Business Centre "MILAN GALE MUŠKATIROVIĆ"
This is the most modern sports centre in Serbia. The purpose-built building, the masterpiece of architecture, is located in the city centre, on the banks of the river, near the Kalemegdan fortress, with a fantastic view of the Great War Island. It was named "25. Maj" and since 2005, it got the present name, Milan Gale Muskatirovic, according to the legend of our water polo.
Today, "Milan Gale Muškatirović" can boast the fullest offer of content for professional athletes and recreational players. Within the complex there are:
1. three outdoor swimming pools (Olympic swimming pool for international competitions, recreational swimming pool with elements of aquapark and a children's pool for the youngest visitors),
2. indoor Olympic pool and small pool,
3. Sauna block with Finnish saunas, infrared sauna, and tepidarium,
4. Gym,
5. Great sports hall for indoor sports.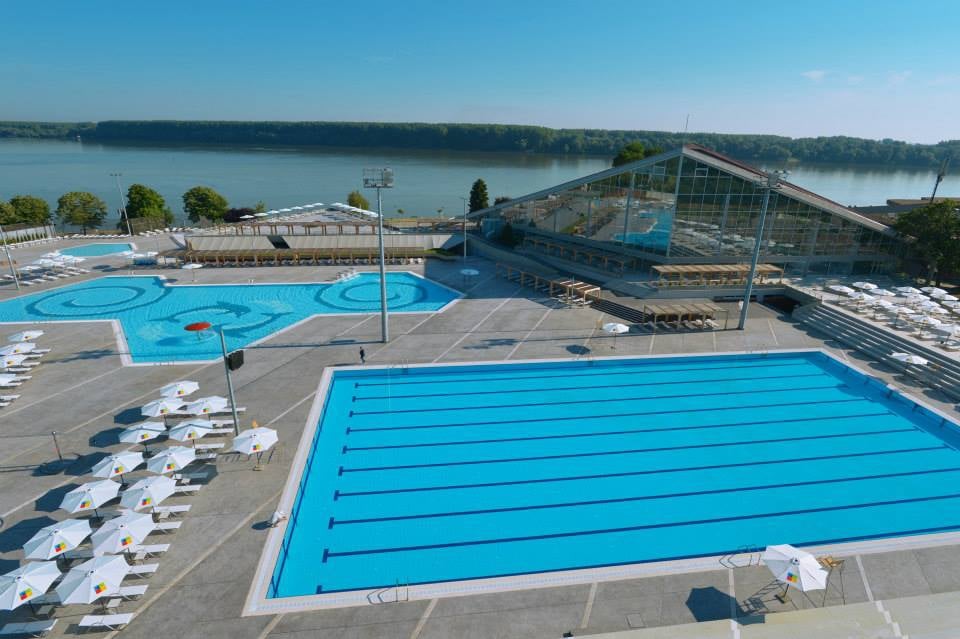 SC BANJICA
Sports Centre "Banjica" was built in 1973 on an area of 4.7 hectares, and the founder is the municipality of Vozdovac.
The purpose of the object is competitive and recreational sports, both for clubs and for people who like recreation.
In our facility, there were held numerous games, tournaments, and championships in various sports such as taekwondo, karate, fencing, judo, table tennis, and many others.
Many clubs have found their place here, especially handball, so the centre is known as the "handball temple." The centre contains an indoor Olympic swimming pool (2000 seats and 1000 places for standing), 2 open Olympic pools, 6 tennis courts. From the accompanying facilities in the Centre there is a medical centre, sauna, hydromassage, trim room, gym. The centre is intended for the sports competitions on water, water polo, swimming, synchronized swimming, as well as for tennis competitions.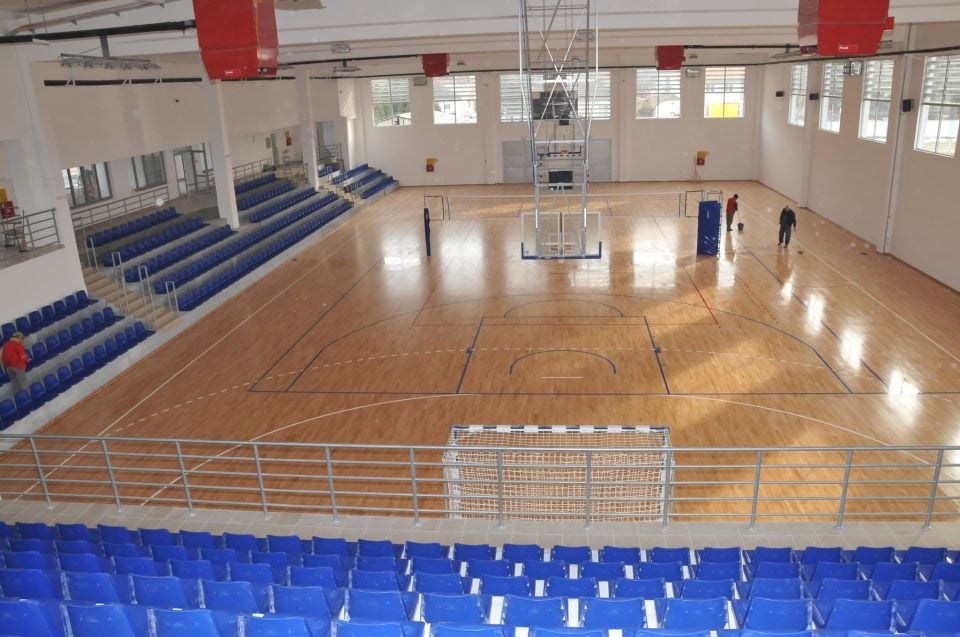 TENNIS CENTRE NOVAK
Novak Tennis Centre is an ideal place for sports activities and relaxation. It's located in Dorcol.
There are 14 tennis courts within the Novak Tennis Centre, 11 of which are made with a premium slag surface, while three with a hard surface. Tennis courts are identical to terrains in Rome and Monte Carlo.
The authenticity of the Novak Tennis Centre contributes to the trophy room located on the ground floor of the complex. It contains the most trophies Novak Djokovic won in his career.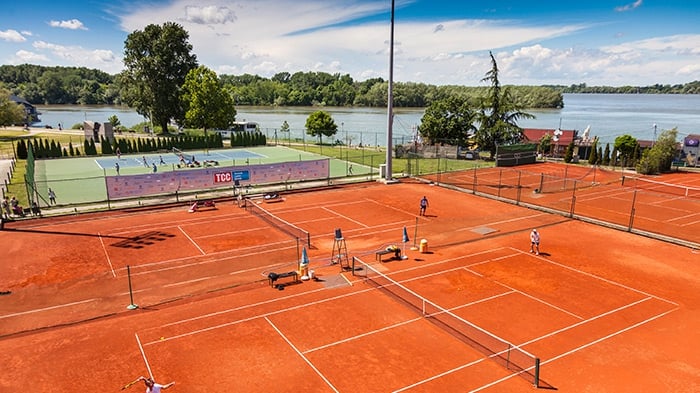 KOSUTNJAK- Institute for Sports and Sports Medicine
In the oasis of Kosutnjak, surrounded by forest and greenery, there are many sports facilities and terrains.
This is a unique centre in the region where sports and sports medicine are integrated into one institution. Services for athletes and recreation are provided by specialists in sports and sports medicine, in various scientific disciplines. The institute has established teams who are engaged in testing, analytics, as well as scientific and other research aimed at improving top sports and health of the population.
For more than 40 hectares, there are two complexes. Upper, which is bigger, Administrative building, Sports complex of multi-purpose and a lot of outdoor sports facilities, including Trim trail and pavilion accommodation facilities. The lower complex extends over an area of more than 12 hectares and contains open swimming area with five swimming pools, including an Olympic swimming pool for jumping in the water, around which are green areas, forests, and open courts for sports games.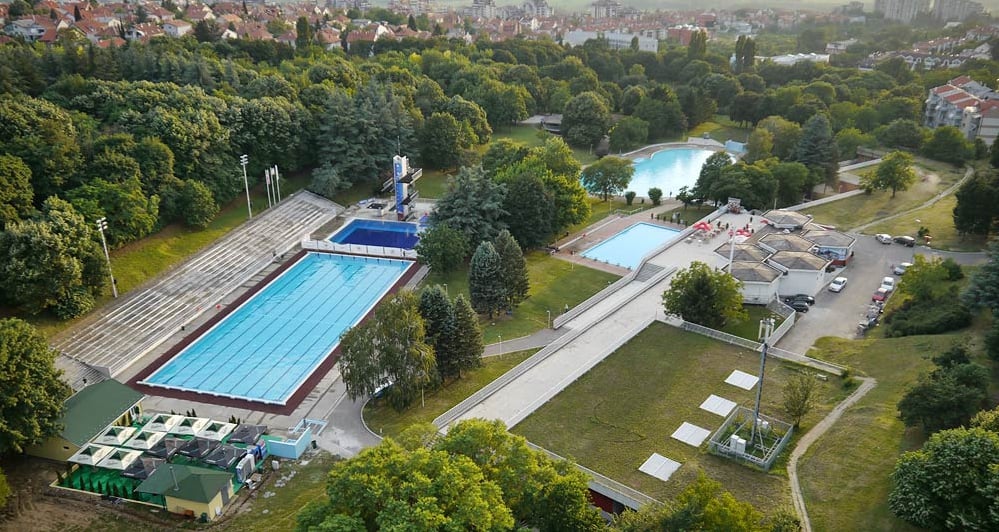 Written by:
Slavica Djokic
PUBLISHED: Mar 3rd 2018